Novels:
Another Healing
Another Healing Book Two: Depth of Return
Novella:
Natural Instincts
Forthcoming:
Winter
Finalist 2015 Rainbow Awards
When James first discovers he can heal, he thinks he has a rare and miraculous gift. But when he learns the price, it feels more like a curse. He falls passionately and completely in love with every person, male or female, he heals. But only until he heals again, when he becomes hotly infatuated with the next person. He doesn't dare express feelings he knows are only transitory or hold out hope anyone will love him back under those conditions.
One night, he meets Ambient, the victim of a car accident, dying, his neck broken. James heals him despite knowing what is in store. He can't resist Ambient, and to his amazement, Ambient returns his feelings. Thinking Ambient has broken the curse, James heals the next injured person he comes across. To his joy, and confusion, he does not fall in love anew. If anything, his feelings toward Ambient intensify. Awash with the certainty that somehow, he and Ambient are meant for each other, they set out to learn the truth about James's strange power.
Another Healing Book Two: Depth of Return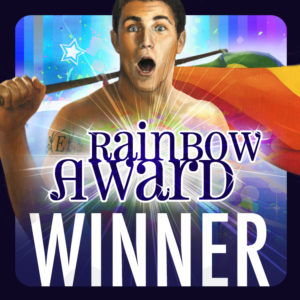 2017 Best Gay Paranormal Romance 
Betrayed and left for dead by his lover, North has retreated to a secluded island to nurture his coven of witches and their demon partners. His group uses the magic of starlight to bring as much peace to the world as they can. It is enough. North has no desire to look for love again.
When an accident on a carpentry job reveals he is a demon, Alan Holsen is sent to North for training. Alan possesses a rare healing ability—one he might be able to use to close the old wounds in North's heart. While North teaches Alan magic, Alan teaches North to love again, and they both struggle with leftover resonance of their haunted pasts.
Just when they dare to relax, North's old enemy returns, and sets his sights on Alan. To save him North must enlist the aid of neighboring covens, and he learns he isn't as alone as he thought. But in the end, only North's love for Alan and the power of the stars have any chance of saving them.
Natural Instincts
A stand alone novella
Most people would consider near perfect recall, an ability to crunch numbers that rivals a computer's, and an uncanny knack for predicting the stock market to be remarkable gifts. But for Kyle, those abilities also curse him to recall every moment of his horrible, abusive past. Searching for an escape, he takes his therapist's advice and leaves his finance job behind for a weeklong camping trip on a remote lake in Vermont. He's not sure how a week in seclusion with nothing but his own thoughts for company will be the reprieve he needs. Then he stumbles across a man engaged in a pagan ritual and is drawn into mysteries he never dreamed existed, and realizes nature is more distracting than he thought.